The Easter Egg Hunt for Dogs is a fun event held each year on Good Friday. It is a lot of fun for families and their dogs. And the event raises funds for National Service Dogs
Are you like us and always looking for something fun to do with your dog?
We are always on the look out for fun events to do as a family and that include our dogs.  So when we heard of the National Service Dogs annual Easter Egg Hunt for Dogs, we were in! 
The first time we attended the Egg Hunt for Dogs was Good Friday (Easter weekend) in 2008.  We took Maggy and Brody all the way to Bronte Creek Park so that they could enjoy the event.  We didn't know what to expect, and it was cold and icy that day. But we enjoyed it so much that Marcia decided to bring it to Niagara.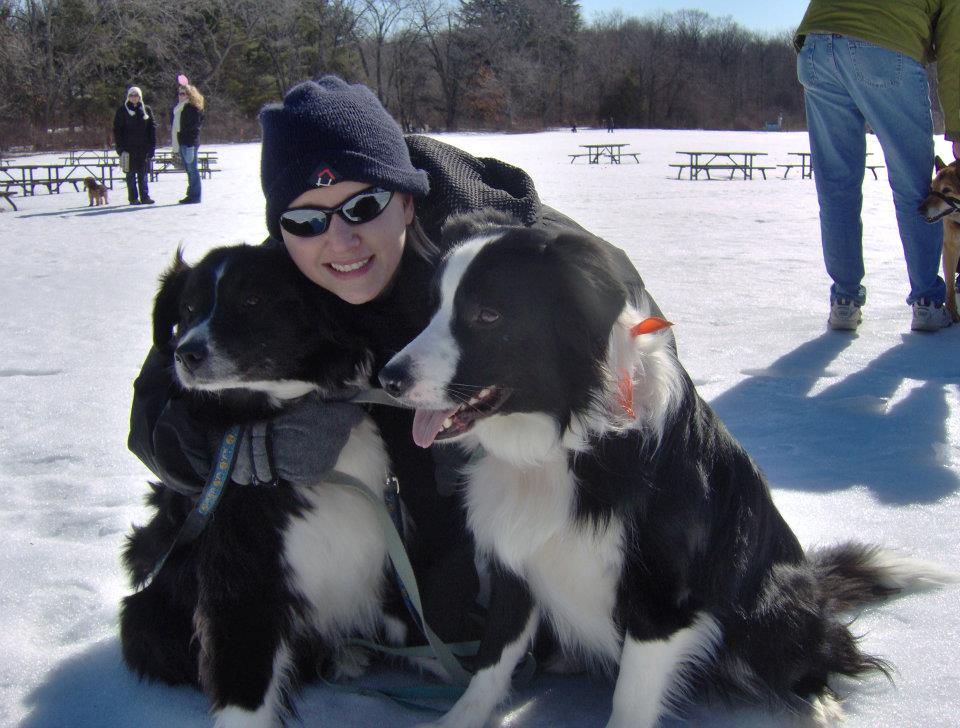 It was in 2012 when Marcia, along with her friend Marcie, teamed up to bring the Egg Hunt to Niagara.  7 successful years later, we are excited to be hosting this years event at Charles Daley Park.  As always, it is on Good Friday. 
Join us for the 2019 Easter Egg Hunt for Dogs in Town of Lincoln at Charles Daley Park. This is a fun event for you and your dogs, and a way to raise money for a wonderful cause; National Service Dogs.
How does the Egg Hunt for Dogs work?
Each year, thousands of plastic eggs are filled with dog treats and hidden over a defined area of a local park. Each egg contains a dog treat and a sticker, representing a chance to win one of hundreds of great prizes. Dogs on leash, along with their family gathers up eggs and stickers.  
Prizes for Participants and Fundraisers!
Registrants receive two egg cartons, giving them the opportunity to collect up to 24 eggs. Each egg contains a sticker and the stickers correspond to a prize.  Everyone gets a prize!
Participants who collect donations on NSD's behalf are eligible to collect more eggs based on the dollar value of the donations they received:
$50 to 150 raised: one additional egg carton will be provided
$151 to 300 raised: two additional egg cartons will be provided
$301 to 500 raised: three additional egg cartons will be provided
$501 or more raised: four additional egg cartons will be provided
How is Maggy's Pet Boutique involved?
The owners of Maggy's first organized this event in 2012 along with a close friend and other key volunteers. After 7 successful years, the hunt has moved to Charles Daley park in the hopes that the easily accessible location proves to be a success.
Maggy's is involved in the following ways:
-- Marcia, our owner, is the organizer along with her friend Marcie
-- A donation of advertising worth over $1000 to help promote the event
-- Donation of 100 swag bags for participants - filled with treats and goodies for your pup
Registration and More Information
April 19th 2019 Charles Daley Park ***NEW LOCATION
Hunt begins at 11:00 a.m. SHARP
Registration at 10:00a.m.
It costs $25 to participate and everyone leaves with a prize. Top fundraisers receive special prizes.
Local Contacts: Marcia Belchior and Marcedes Vallance have teamed up to bring the hunt to Lincoln / St Catharines.
We'll end this note with a cute picture from the 2018 hunt - hope you join us in 2019!