Beamsville 4 Paw Rescue held a pet adoption and health and wellness day at Maggy's Pet Boutique.
Beamsville 4 Paw Rescue Adoption Event
We love pets and we love to help in the community. So when an opportunity came up to host Beamsville 4 Paw Rescue at Maggy's Pet Boutique, we jumped at the chance.
About the Adoption Event at Beamsville's Pet Store
There were many cats and kittens available for adoption at this event. In addition to the adoptable pets, there was a free nail trim, an animal chiropractor that gave free assessments, and a bake sale.
According to Beamsville 4 Paw Rescue, a total of 6 cats and kittens were adopted!
Niagara This Week wrote about the event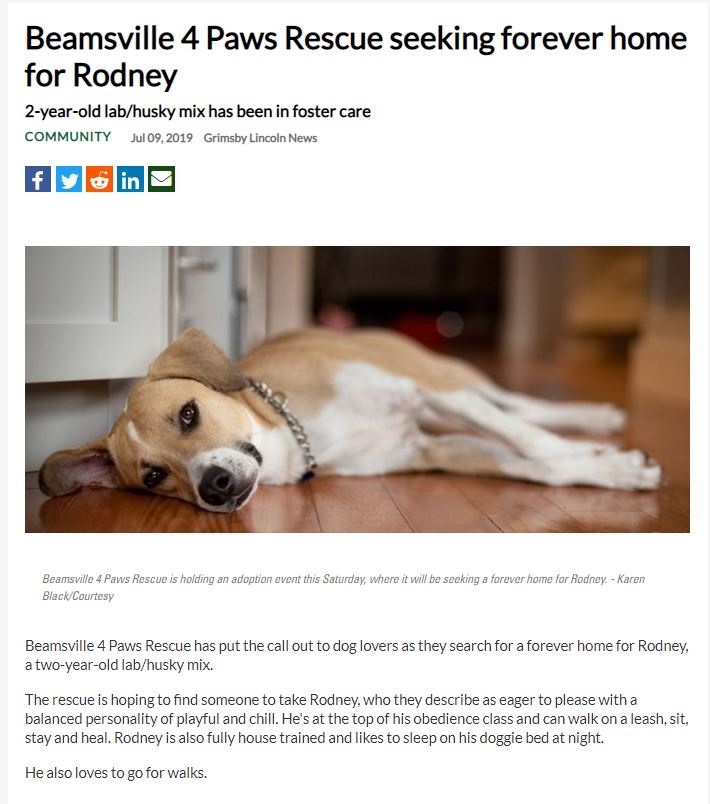 About Beamsville 4 Paw Rescue
Beamsville 4Paw Rescue is a Non-Kill Rescue. Our program does not have shelters or kennels but depends on private foster home within the Niagara and surrounding areas.
Since we are not government funded, we are continuously doing fundraisers to help with expenses and are always looking for students to help us at our events, walk/care for pets and more!
Beamsville 4 Paw Rescue Rescue is a Registered Charity and can issue a tax receipt for cash donation on request
About Maggy's Pet Boutique
Maggy's Pet Boutique is Beamsville's independent pet store. We offer friendly service, high quality pet foods and supplies, fun special events, and we support a number of causes in the community.
Check us out at 4520 Ontario Street in Beamsville. That is the Acadamey Plaza. We're right in between Meridian Credit Union and Beamsville Music.